Soft-PVC Films, Slats & Plates
As a leading manufacturer of high-quality Soft-PVC products, JEDI Kunststofftechnik GmbH specialises in the production of transparent (crystal clear) and coloured Soft PVC Made in Germany.
Our Soft-PVC sheets, films, slats, strip curtains, protective mats, welding protection curtains and bullet traps are individually made to measure for you in a thickness of 0.5 to 12 mm and up to 2.200 mm wide and are also available from stock as sheets/rolls/metre goods.
Commercial customers please submit your enquiry to us via the cuttings form or call our sales team on +49 (0) 2243 92930-0.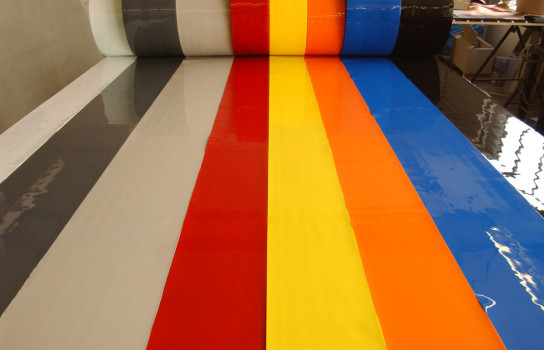 Product description:
Soft-PVC films and plates (transparent / clear or colored)
cold resistant down to -35 ° C and -45 ° C
from a thickness of 0.5 mm up to 12 mm
Dimensions:
width: 500 – 2200 mm
thickness: 0.5 to 12 mm
roll length: 20 / 50m Standard
blanks for customers available
Available:
standard goods available in 20m rolls in stock
special materials and dimensions on request
Use:
Gates, Industry, separation of production and storage areas, Cold stores, Blinds, Soundproofing, Splash guard, Seals, Vibration protection, Bullet-trapping plates, Underlay for equipment, Lining of collection containers, Chemical industry, etc.
Characteristics:
good mechanical properties
broad chemical compatibility
low wear
high transparency
cold crack resistance
further special properties as possible food safe
aging and UV resistance